About Us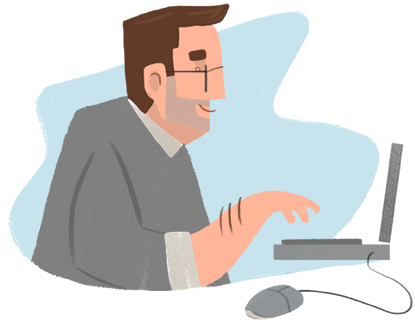 At Certitude, we believe passionately in the mission of the local church, and are deeply committed to helping the church meet her responsibility for stewardship excellence.
Proudly Canadian, our team includes a professional accountant, and deep experience in accounting, web development, payroll, donation receipting, budgeting, and more.
And our passion for the local church and it's financial structure isn't just philosophical--we have served and continue to serve our own local church in ministries, governance, and of course, finance.
As unlikely as it might seem, we LOVE this stuff!
If you have a desire for stewardship excellence, and your infrastructure could use a boost, talk to us--we can help!
Some other stuff we've done...
Morgan Goble

children's illustrator
book projects
character design work

Let's Create Together!

Andy Romanchik

comics
illustrations
a passion for storytelling

Anything is cooler when it's holding a sword!

Samson Christian Slo-Pitch League

2 leagues
14 teams
14 years and counting
regular season, all-star, playoffs
scheduling, game results, stats

The boys (and girls) of summer gone tech!

Horta-Craft Limited

horticultural identification and branding
greenhouse and garden centre industry expertise
order fulfillment using handheld barcode scanners
10,000+ inventory items
approaching 40% (and climbing) of orders placed through website

The Label People!