What Can Akoe Do?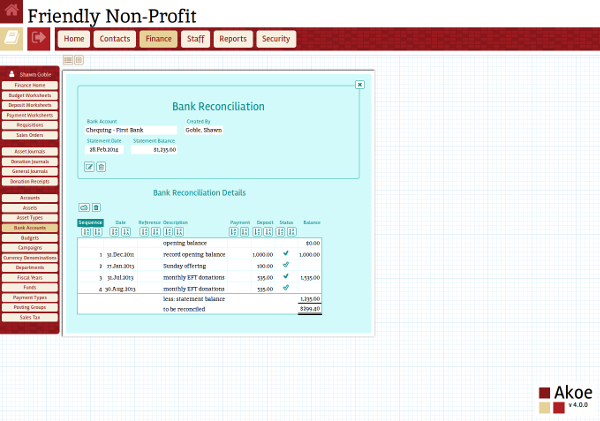 Bank Accounts
Bank Accounts allow you to associate defined bank accounts with specific general ledger accounts and perform bank reconciliations with permanent records of each month's activity, grouped by whether it had cleared the bank as of the statement date.
It also includes bank-related reports such as a matrix of bank account balances by fund, as well as chronological bank account activity in order to monitor account balances and potential investment opportunities or credit requirements.
The Bank Accounts module (in conjunction with the Payroll module), also provides the ability to submit electronic payment of payroll to your bank, for disbursement directly into your employees' bank accounts.